Jessie's Garden
4401 Gibson Ln. Green Bay, WI 54311
920-866-9444
Specializing in unique and hardy items!
Jessie's Garden Center carries unique plant and tree varieties along with the more common species. All fit to do well in northeast Wisconsin's climate. Also in stock is:
Topsoil & Garden Mix
Decorative Stone
Shrubs, Annuals & Pererennials
Potted & B&B Trees
Fruit Trees
Unique Lawn Ornaments
Birdhouses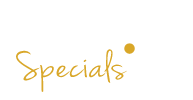 "Thank you for your business!
See you in Spring 2018!"